REGISTRAR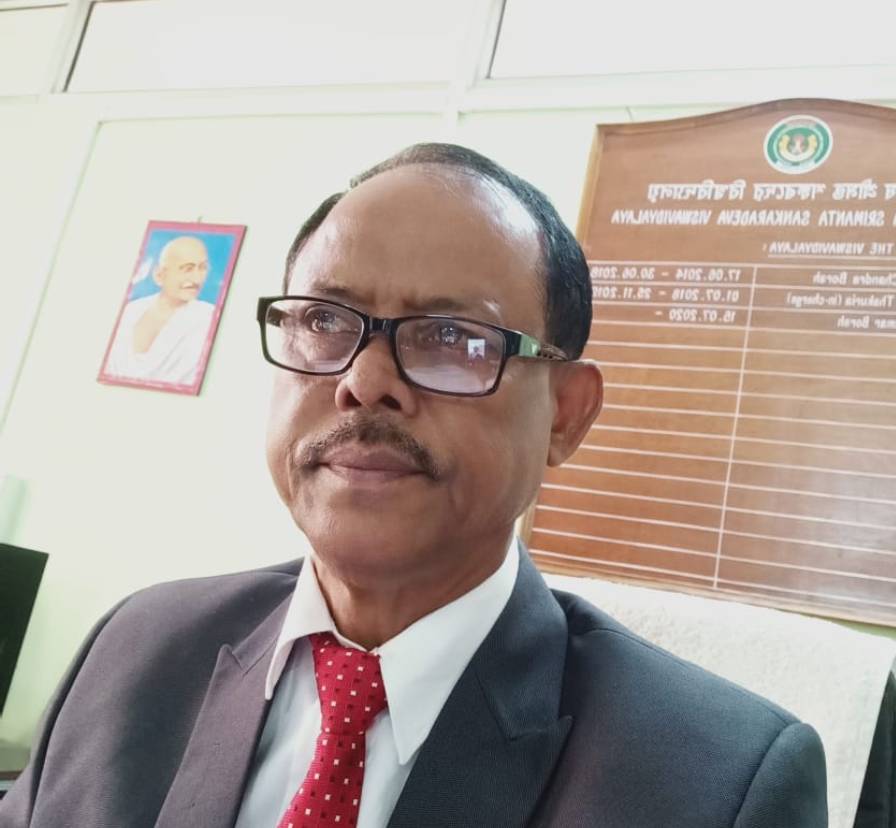 PROF. MRINAL KUMAR BORAH (MA, BT, Ph.D.) has joined as The Registrar, Mahapurusha Srimanta Sankaradeva Viswavidyalaya (MSSV), on 15th July, 2020. He has started his career at Chhaygaon College in the year 1984 as a Faculty Member and served as Associate Professor and Head of the Department of History, Chhaygaon College till 2017. After acquiring a 31 years experience in Teaching as well as Administration, he then joined as The Principal of Biswanath College in 2017.
He obtained Ph.D. degree from Gauhati University in the year 1998. He is also a recognized Research Guide of Folklore Research Department, Gauhati University since 2011. Dr Borah has guided more than 15 (fifteen) Ph.D. Scholars and out of 15 (fifteen) 9 (nine) Scholars have already been awarded Ph.D. degree by Gauhati University (G.U.) till December, 2020. He has been involved in various research works in the field of Folklore, Ethnicity, History, Culture and Belief systems of various tribes in the North-Eastern Region of India. He has authored two books (with ISBN) and edited numerous books in the field of Folklore Research and others. He has also contributed good number of articles, research papers, newspaper columns, Radio Talks, journals etc.
He has successfully completed Two Minor Research Projects funded by University Grants Commission (UGC). He has taken his research work to next level by participating in various International conferences and representing India in World Forum by presenting Research paper in those conferences. He has presented papers in conferences held at Countries like Lithuania, Turkey, USA, Italy and Japan. He has been awarded the Gerald A. Davis Award by American Folklore Society (AFS) in 2016. He is also a permanent member of International bodies like American Folklore Society (AFS), International Society for Folk Narrative and Research (ISFNR) etc. He is also currently the General Secretary of Folklore Society of Assam. Dr. Borah is also associated with and holding key positions in various other organizations, institutions and societies.

Contact : 9435546791 / 8638435748
E-mail- mrinalbora59@gmail.com registrarmssv@gmail.com